Guest Posts
Browse thousands of sites which accept guest posts. We've included the most popular stats and also categorised each site by niche. Once your site has been added to your dashboard you can choose which site you want to buy guest posts for.
There is an advanced search feature where you can select sites based on metrics, price or categories to make the buying process easy. Once you've found the sites you want to buy you can either upload your own content or you can order content through us.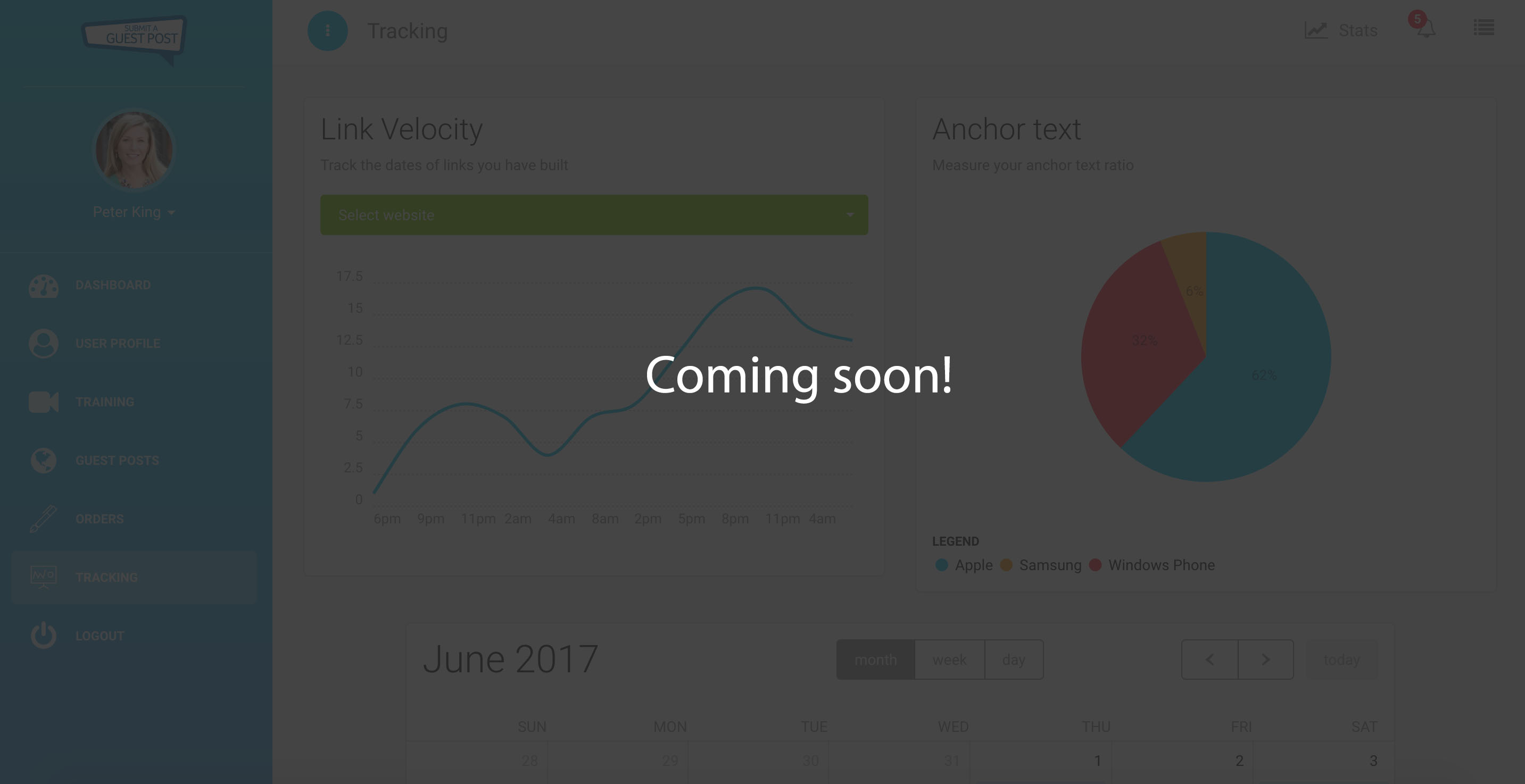 Tracking
Tired of recording your link building efforts in a spreadsheet? Our system automatically records what dates your links go live and your anchor text ratio per website you are building links for.
Easily send reports to your clients and take the hassle out of recording your link building efforts.
COMING SOON: Soon we will keep track of your links and notify you if your links become de-indexed.